Crab Legs, Shrimp, Catfish, and More!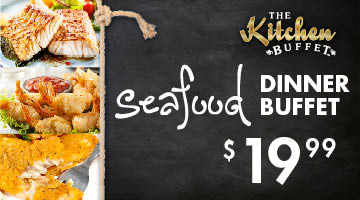 Friday and Saturday Nights
$19.99
5:00pm - 9:00pm
Our Friday and Saturday night buffet features crab legs, butterfly shrimp, fried catfish, and more. Enjoy 150 feet of buffet options, including a carving station; soup and salad bar; pasta; pizza; variety of side dishes; as well as decadent desserts.