Ralphie Roberts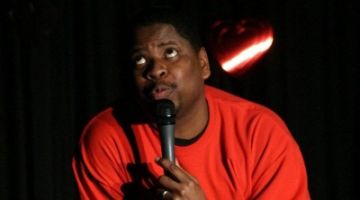 Date:
June 28, 2017 8:00pm
Cost:
Tickets are $10 plus taxes and convenience fees
Buy Tickets
Don't let the innocent face and the shy smile fool you Ralphie Roberts is a comedian ready to make you laugh.
Roberts' too silly to be serious brand of comedy is full of high energy. His exposure to more than one world and lifestyle can be more accurately described as a man with a ghetto mentality and a college degree.