MMB Live - Black Water Gin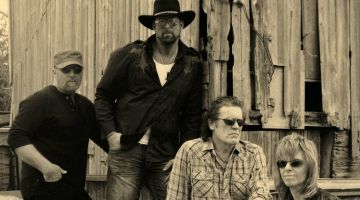 Date:
July 27, 2017 7:00pm
Cost:
No Cover Charge
BlackWaterGin is exactly as stated: Texas Rock with Bite! The melding influences of Cash, Merle, Hank Williams Jr., Eric Church, Cross Canadian Ragweed and many more add to the excitement BlackWaterGin brings to the stage, spanning generations together as one.
Blending Southern influence, Country and Rock 'n Roll, BlackWaterGin creates a sound uniquely their own. Members hail from the South and the Midwest, all veterans of the festival and club scenes, bringing with them their unique life stories and experiences.
Band members include:
Ethan Cox - Lead Singer/Songwriter/Guitar
Julie DeVoss - Lead Guitar
Jack Dowling - Bass/Vocals
Chris Meudt - Percussion